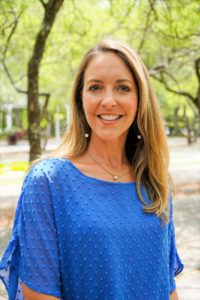 Dear Prospective Member,
Welcome to the admissions page for the Junior League of Birmingham.  My name is Rebecca Hartsough and I am the 2020-2021 Admissions Chair for the JLB.  We are so glad that you are interested in learning more about joining the JLB, a diverse organization of women committed to promoting voluntarism, developing the potential of women and improving the community.  We invite you to join us for an admissions informational zoom meeting on November 18, December 9th or January 7th.  (Registration information is on the JLB Admissions page)  This is the first step and requirement of our admissions process.  We look forward to meeting you and sharing our "WHY" of Junior League membership!
Sincerely,
Rebecca Hartsough
Thank you for your interest in joining the Junior League of Birmingham!
Join an Information Session
Wednesday, December 9, 2020 

at

12 p.m. – via Zoom –
Meeting ID: 892 5458 4704, Password: 293048
Thursday, January 7, 2021 at 7 p.m. – via Zoom –
Meeting ID: 835 8574 8487, Password: 885857

Applications
Admission for the 2021-2022 class is now open.
If you would like to receive information concerning dates, materials and deadlines for the 2021-2022 Provisional Class, please sign-up here.  Please find additional information in the JLB Admissions Frequently Asked Questions (FAQs).  For a listing of Membership Obligations, please click here.
To apply for the 2021-2022 Provisional Class, click here.
You can find the Candidate Sponsorship Form here.
If you have any questions, feel free to directly email Rebecca Hartsough, 2020-2021 Admissions Chair.
Membership Transfer
*Please contact Ashley Foster, Transfer Chair, concerning transferring your membership to the JLB.